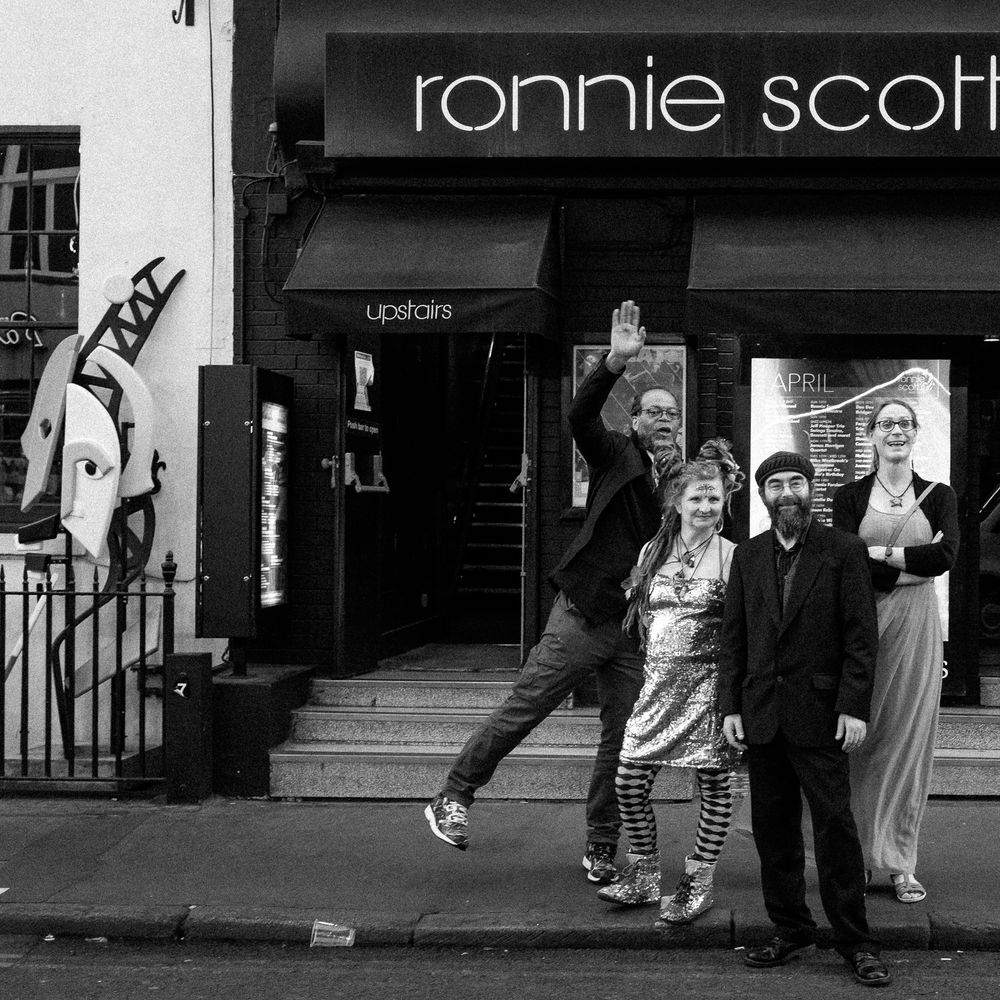 The Fabulous Red Diesel
Bio
Since 2016, the Fabulous Red Diesel have been making mischeivious jazz, soulful melodies and outrageous tuba solos. They are one of the most hardworking original bands on the circuit today, and now its starting to bear some very juicy fruit. Their new single ''Symmetry'' due for release March 12th is from the forthcoming album ''Goddess The Seahorse'' Its their 8th album,14 original tracks,  and is the best yet.
Since they opened for The James Taylor Quartets and sold out Upstairs at Ronnie Scott's last April, they have been in demand, playing Cheltenham , Rye and , Sidmouth Jazz Festivals. This year they return to all those places, adding The 606 Club, The Verdict, and Toulouse Lautrec to the list. Its amazing that they still found time to record  a stunning 14 track new album , but they did just that !
Frontwoman/songwriter and singer, Ms Kitty , in Sammy Stein's words, 'Think Eartha Kitt meets Tina Turner, tone it down a tone then add a touch of a mother tigress and you have some idea of how Kat's voice purrs,  roars and can also turn up the sassiness like a Vaudeville star- and all while staying perfectly in tune. It is unique."' 
This band will sweep you off your feet, they are happiest in the middle of the audience, taking them for the ride of their lives,  through latin, funk, soul, swing and even a hint of gypsy punk. Fans quickly become friends,and its not unusual for band and fans to travel on the same coach to a gig ! 
Their last album, The Queensbury House Sessions, recorded live in a disused office block, tiny desk style, got play -Listed by Jazz FM, and prompted DJ Deb Grant to say '' This band have made it onto my list of bands I intend to see as soon as I physically possibly can.''
They are a force of nature, and the new album is absolute proof of  that.
Single-Symmetry- released March 12th
Album- Goddess The seahorse- due for release in April.