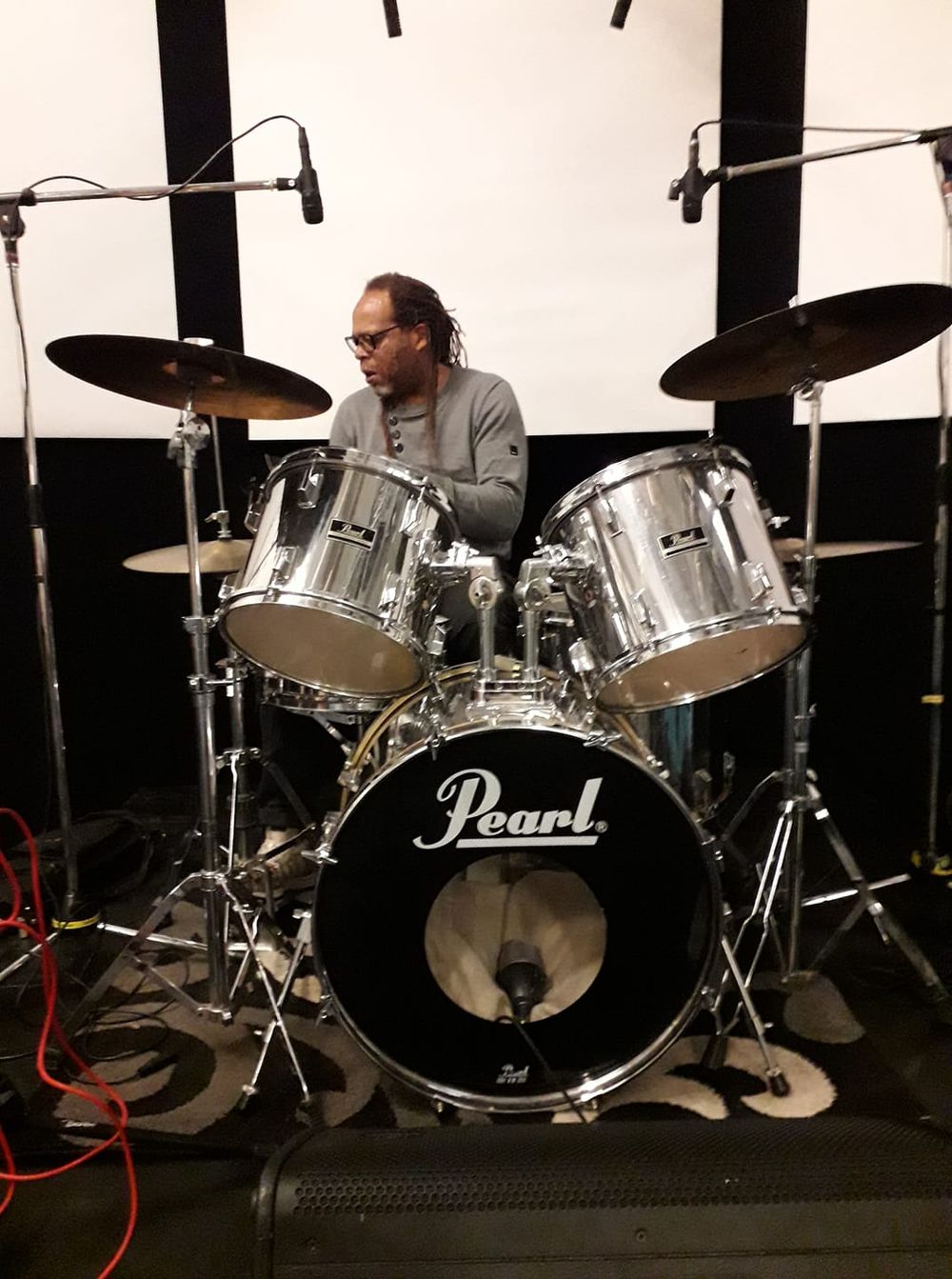 Wil Lee-Ryan is the driving heartbeat behind The Fabulous Red Diesel. He and Kat are married , and have been playing together since they met in 1995. He began performing as a percussionist, specialising in Djembe, but also playing Talking Drum, Dumbek, congas, bongos, finger bells, Ocean drum and even did a recorder solo on ''Time'' by Naked Angel. 
Wil has played percussion for War Child with Shanks Putwain  and did a cameo role in Murphy's Law, where he played a street drummer in the opening sequence. 
Together with Kat , Wil has been in Naked Angel, Katdog, and The Fabulous Red Diesel, and played a large role in the highly successful acoustic music club ''Chill on The Hill, where he was MC and soundman , as well as performing as part of Naked Angel.
These days he is happy behind his vintage Pearl drumkit playing for The Fabulous Red Diesel, and occasionally plays cahon and carrugaphone for acoustic Kat Lee-Ryan sets.